Title: The Year of the Perfect Christmas Tree
Author: Gloria Houston
Illustrator: Barbara Cooney
Age Group: 5-8
Synopsis: A heart warming tale of a year when there was almost no Christmas tree for a small Appalachian town.
---
The Low Down:
This is hands down my favorite Christmas story. That being said, I can't make it through without turning into a blubbering fool. The first time I read it to Bug, he patted my arm after three pages and told me, "Don't be sad, Mama." There are so many stories we read this time of year about Santa or reindeer or candy that are fun but this book always speaks to me about the heart of the Christmas spirit that lives within us all year long. It's the love, sacrifice, and dedication that we share with one another that seems to shine particularly bright at this time of year.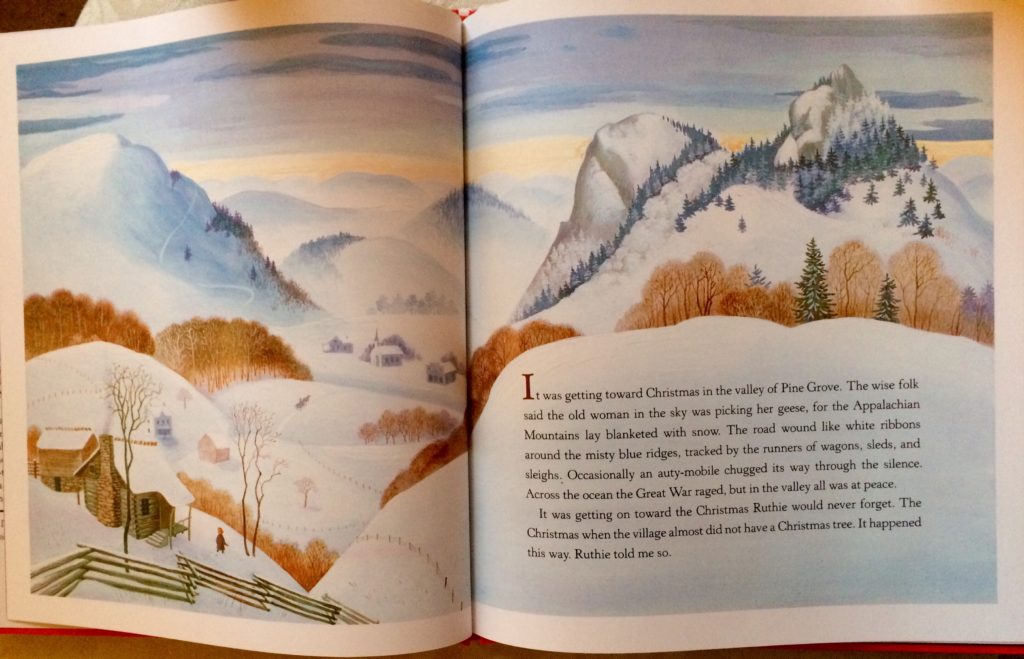 The story focuses on a small Appalachian town. Ruthie's granddaughter narrates the story explaining how Ruthie and her Papa choose a Christmas tree the spring before he's called to war. Each year one family gives a Christmas Tree to the parish church and this year is Ruthie's family's turn. As the winter sets in however, there is no sign of Papa returning, even though he sent word he'd be home in time for Christmas. The story revolves around an ever repeating theme of sacrifice and love. It's about the sacrifices the family makes for their community, each other, and their country. And as with any sacrifice, it all becomes much more meaningful when the reader is allowed to view the love that powers each decision.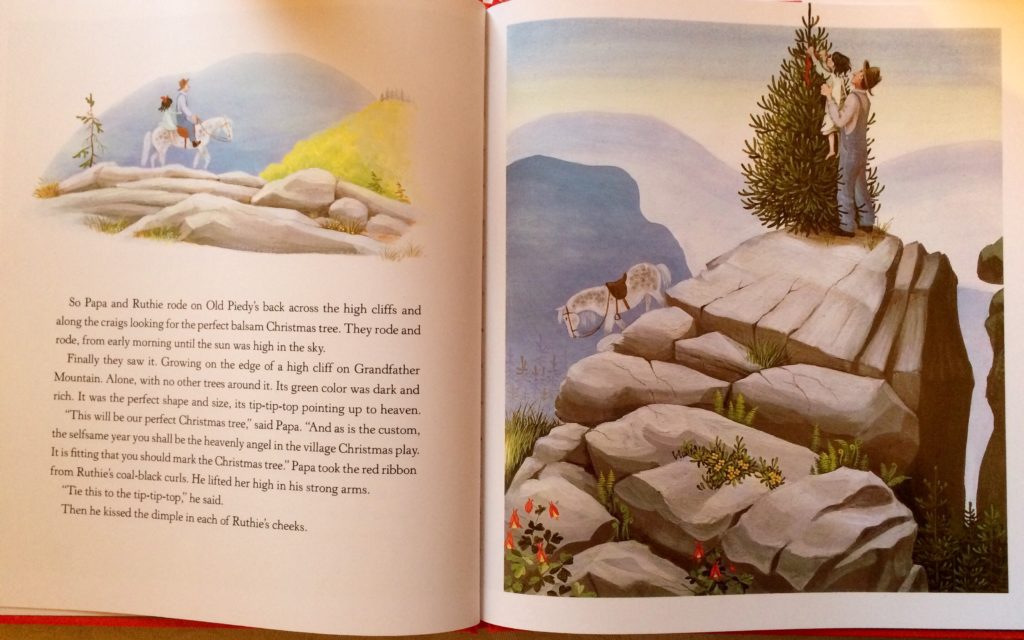 Cooney's illustrations bring the entirety to life in rich tones that celebrate the depth of love, articulated in word and deed throughout the story. Through moonlit winter nights to summers filled with hard work and careful economies, she captures the essence of the time and culture in her wonderfully detailed pictures. It is a combination of both fabulous talent of Barbara Cooney and Gloria Houston's skilfully fluid story telling that makes this tale the perfect Christmas story year after year.
---
Story Tips:
Have a box of tissues available. Not one. An entire box.
---
I need more!
Gloria Houston has been writing for years and some truly fabulous works out. My top of the list is Miss Dorothy and her Bookmobile. Check out her website for more information on this amazing author: http://www.gloriahouston.com.
Barbara Cooney was well known for Miss Rumphius and Roxaboxen. I also love her version of Eleanor, a great story about Eleanor Roosevelt. For a full list of her titles check out Amazon or Google.
---
Save
Save
Save
Save