Author: Jenny Broom
Illustrator: Nahta Noj
Age Group: 2-5
Synopsis: A mighty lion learns that even a small mouse can be a great help.
---
The Low Down:
I've heard this fable before. I love the Jerry Pickney version, as I love most things Jerry Pickney illustrates. This version jumped out and grabbed me though. It would be difficult not to be drawn in by the vibrant and adorable illustrations on the cover though. Bug certainly was. To top it off, a number of die cuts available on every page only drives the curiosity and interest that this book initially creates.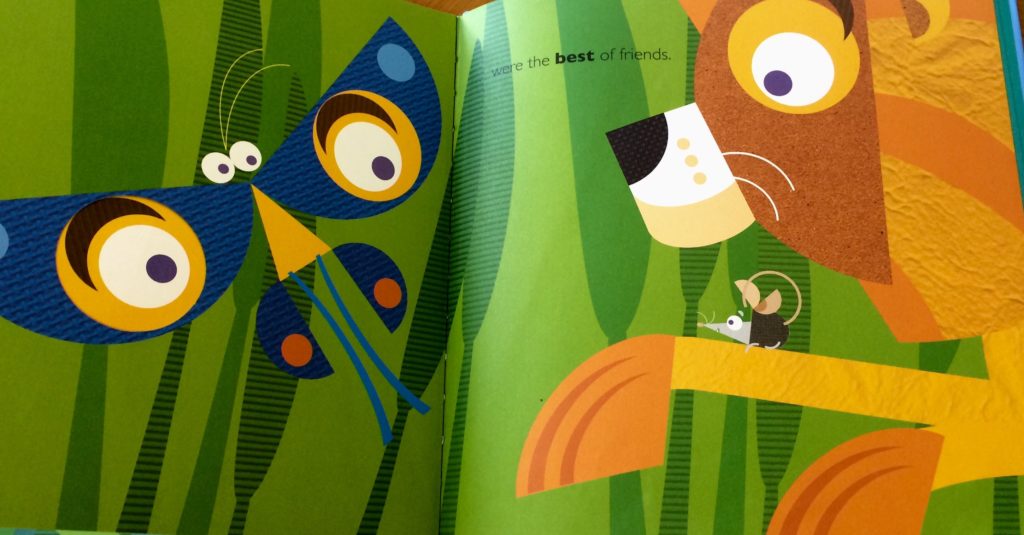 For those who are unfamiliar with the tale of The Lion and the Mouse, the lion and and the mouse meet when the lion assists the mouse with the endeavor of finding food. The mouse leaves assuring the lion that he will remember this help and provide assistance in the future. The lion is unimpressed, until he's caught in a hunter's trap. He's lost all hope until he hears the mouse nibbling through the net's ropes and is set free. Above all else it is a lesson in humility.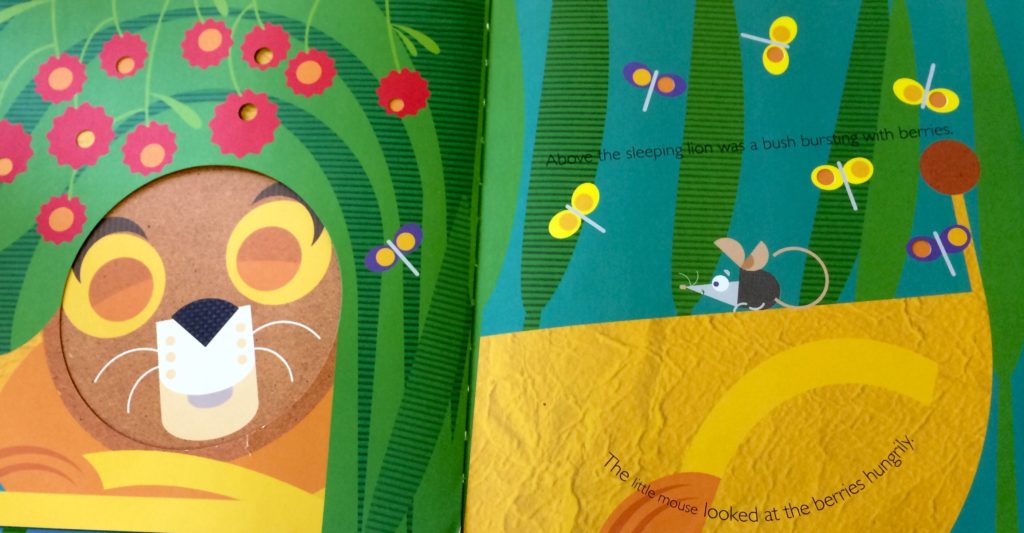 Nahta Noj brings this story to life with her amazingly vibrant illustrations. She cleverly ties in the butterflies, that are scattered throughout the pages, occasionally using their circular designs as eyes for the lion. The vegetation and background are all thoughtfully considered. They are more simple but cleverly incorporated in the die cuts. The mouse and lion receive the same care and are adorably depicted. With big, rough features they are both endearing and engaging. Bug and I both love this version of The Lion and the Mouse. I foresee issues when we must return it to the library.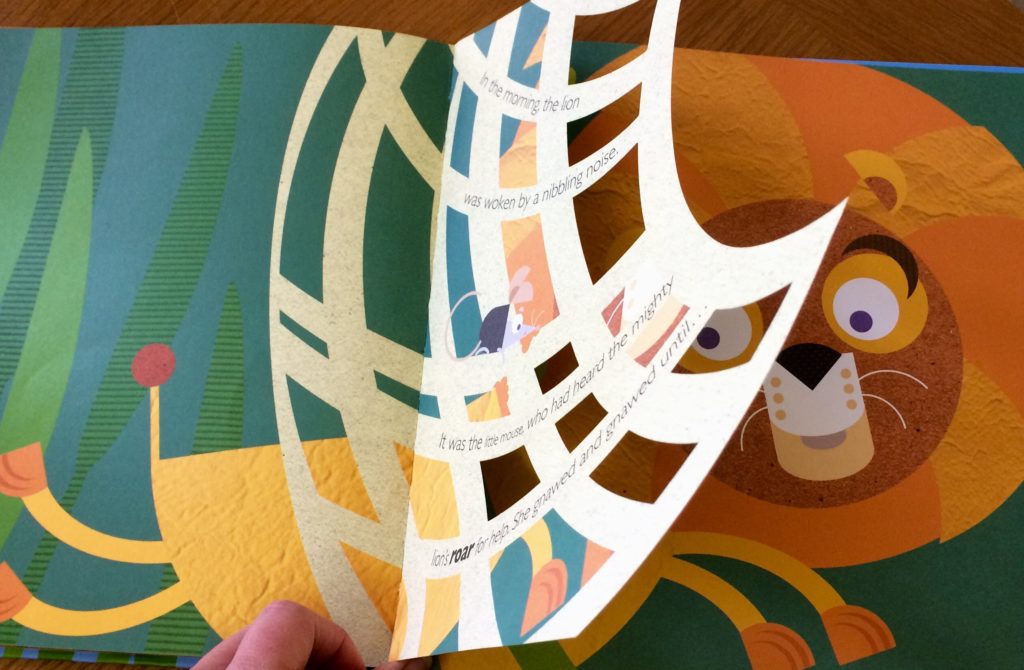 ---
Story Tips:
Pay close attention to the way Noj has constructed the details. Some can be easily taken for granted.
---
I need more!
Jenny Broom has other amazing titles out such as: Walk this World, The Wonder Garden, and Animalium. Check out for info for her on Amazon.
Nahta Noj has also done The Tortoise and the Hare in the same style. I haven't seen it for myself but it looks just as wonderful. I'd also look on Amazon for more info about her books.
---
Add to my library:
The Lion and the Mouse: Turn-and-Tell Tales