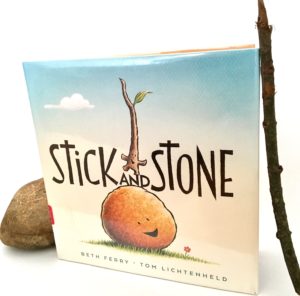 Title: Stick and Stone
Author: Beth Ferry
Illustrator: Tom Lichtenheld
Age Group: 1-4
Synopsis: Stick and Stone are both on their own. But you can't be alone when you're together!
---
The Low Down:
Stick and Stone isn't heavy on the text but what it lacks in words it makes up for in emotion. The sweet story of friendship really speaks to readers, as this odd couple find each other and lose each other and find each other again.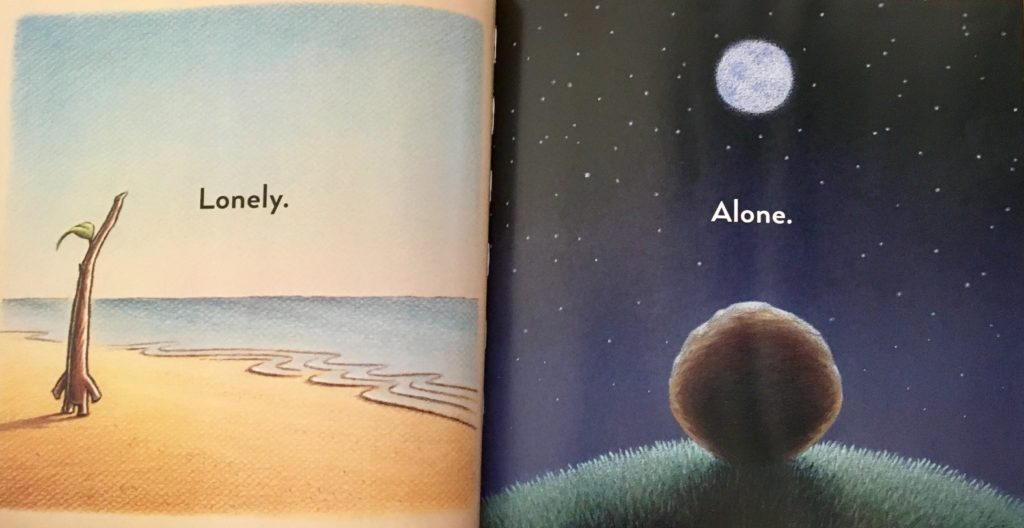 It's an amusing sort of play on words that takes places throughout the book slowly and steadily, leading the reader through a rhythmic journey full of word play. At first we meet Stick and then of course Stone. Neither of which has any sort of friends but through an unfortunate aggressive entanglement, involving an abrasive pine cone, they are both thrown together and find in the other the friend they've always been missing. Fate, however, is not so kind and sends a hurricane which keeps heavy Stone grounded and sweeps light Stick away into the world. This test fails to tear them apart though and after a small trial they are once again united.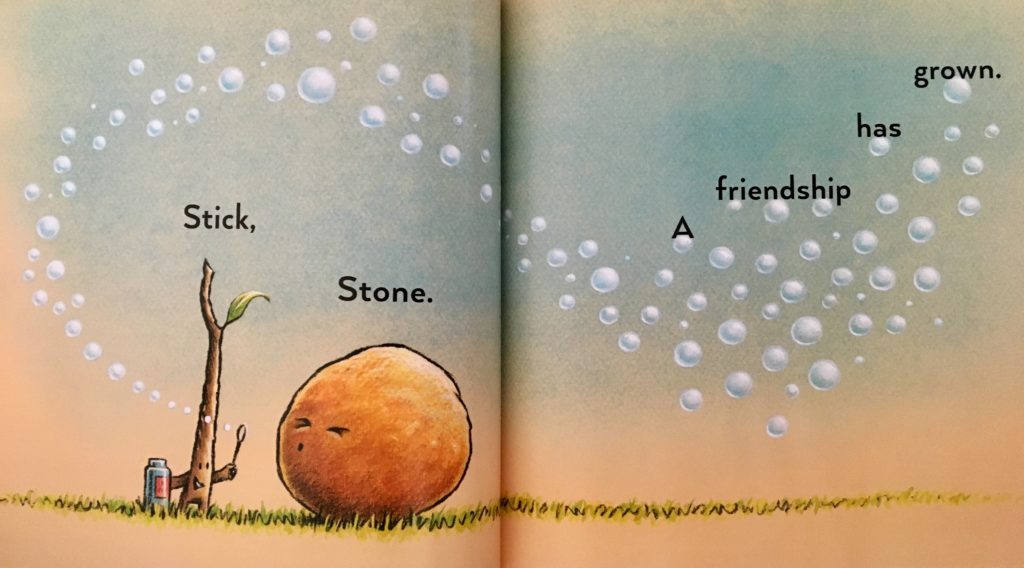 This sweet story is made all the more enjoyable by the fresh and clean illustrations of Tom Lichtenheld. Each page is a breath of fresh air which eventually gives the reader the impression they are reading in a forest glade rather than wherever they so happened to open this book. The characters are expressive and sympathetic and never before has a stray leaf tugged at my heartstrings more than in reading Stick and Stone.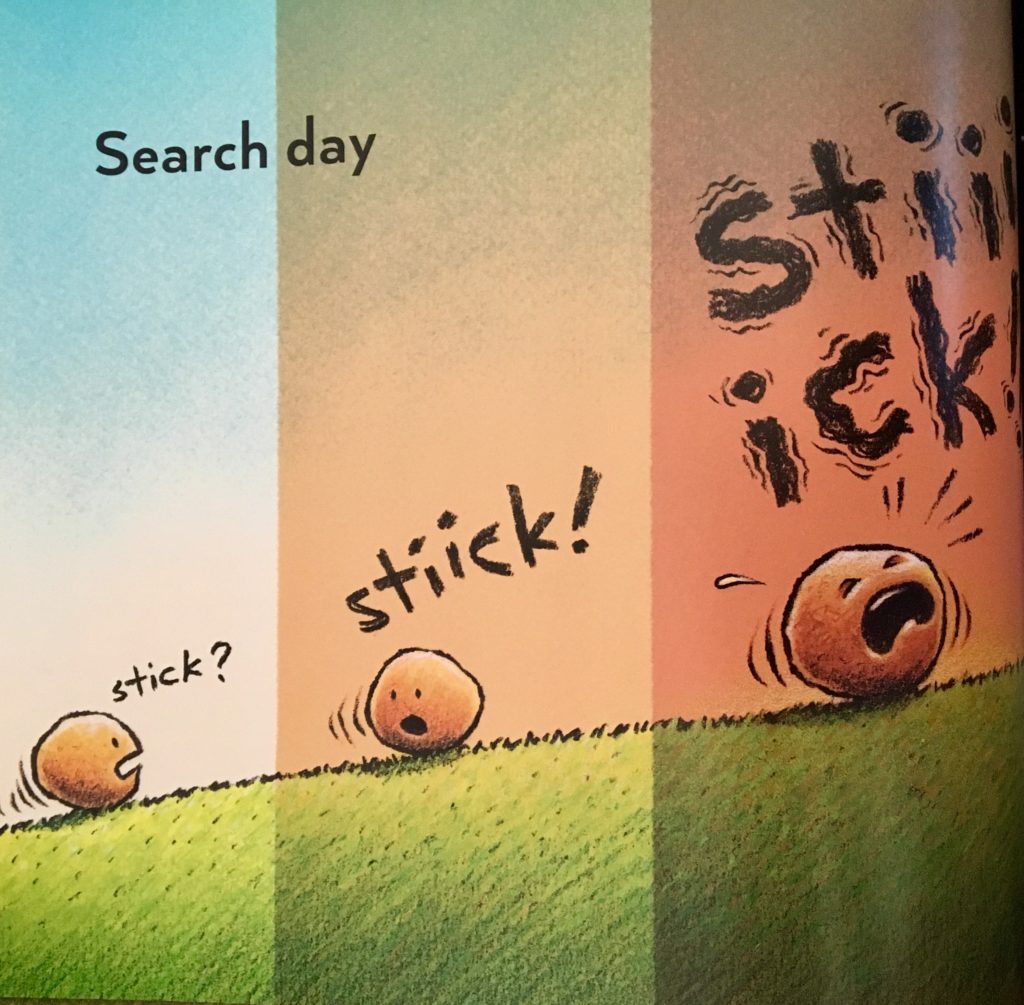 This story, while not a new theme is an excellent reminder that friendship is all around us. Filled with small doses of humor it keeps the message light for kids and easily accessible. The perfect sort of combination for any young one embarking on a read that can ultimately encourage us to remember that with a good friend we're stronger, we're kinder, we're better.
---
Story Tips:
Pick up your own stick and stone and reading buddies for this fun tale.
Read this book in a forest glade!
Keep an eye out for that leaf.
---
I need more!
Beth Ferry has two other books out and one that's due out October 2017. Check out the fabulously titled: Land Shark and Pirate's Perfect Pet. The new book A Small Blue Whale is due out in October. Keep an eye on her website for more info: https://www.bethferry.com/books
Tom Lichtenfeld is always a pleasure to see, we loved his I Wish You More and Cloudette. Of course there are many more that I haven't read. For more titles check out his website: http://www.tomlichtenheld.com/childrens_books/
---
Add to my library:
Stick and Stone
Save
Save