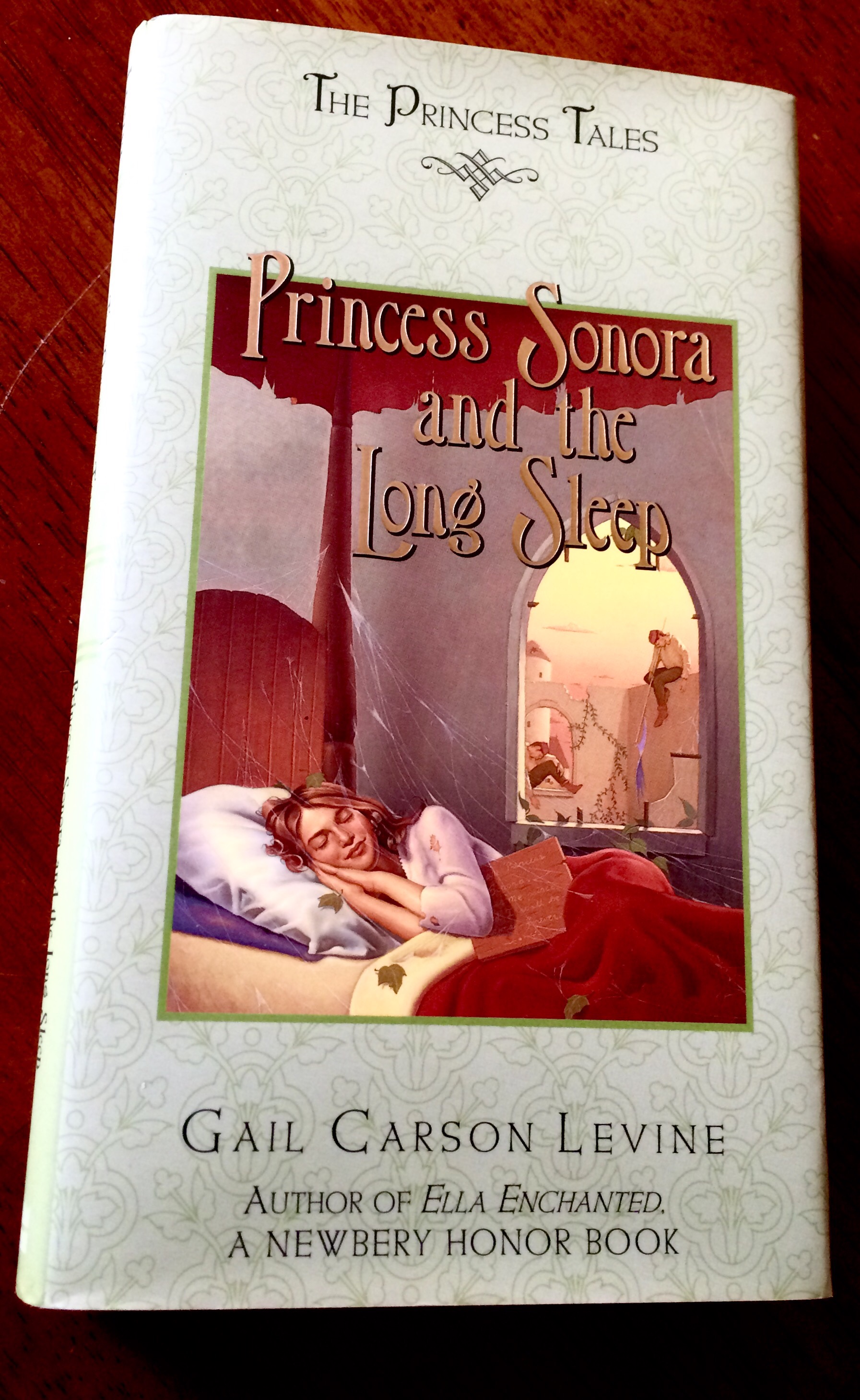 Title: Princess Sonora and the Long Sleep
Author: Gail Carson Levine
Age Group: 8+
Synopsis: A retelling of sleeping beauty with a humorous twist.
The Low Down:
My first Gail Carson Levine book was, of course, Ella Enchanted. I received it when I was about 12 and read it all in one afternoon. It was magical, it was clever, it was fantastic, and I wanted more! Lucky for me, Gail Carson Levine also does these tasty morsels. Clocking in at 107, very small pages, The Princess Tales are little petit fours for when you can't have the full cake. They all take place in the kingdom of Biddle and have, for the most part, ridiculous rulers (usually a King Humphrey and Queen Hermione of varying numbers).
Each story has some sort of twist. In Princess Sonora and the Long Sleep Sonora receives blessings from each fairy, just like in the actual story but here there are more than three fairies and they start to run out of blessings. When one fairy makes Sonora the smartest person in the world, the next fairy gets flustered and makes Sonora ten times as smart as anyone in the world. The next thing you know Sonora is a toddler carrying around encyclopedias and writing dissertations on the eating habits of scissor ants.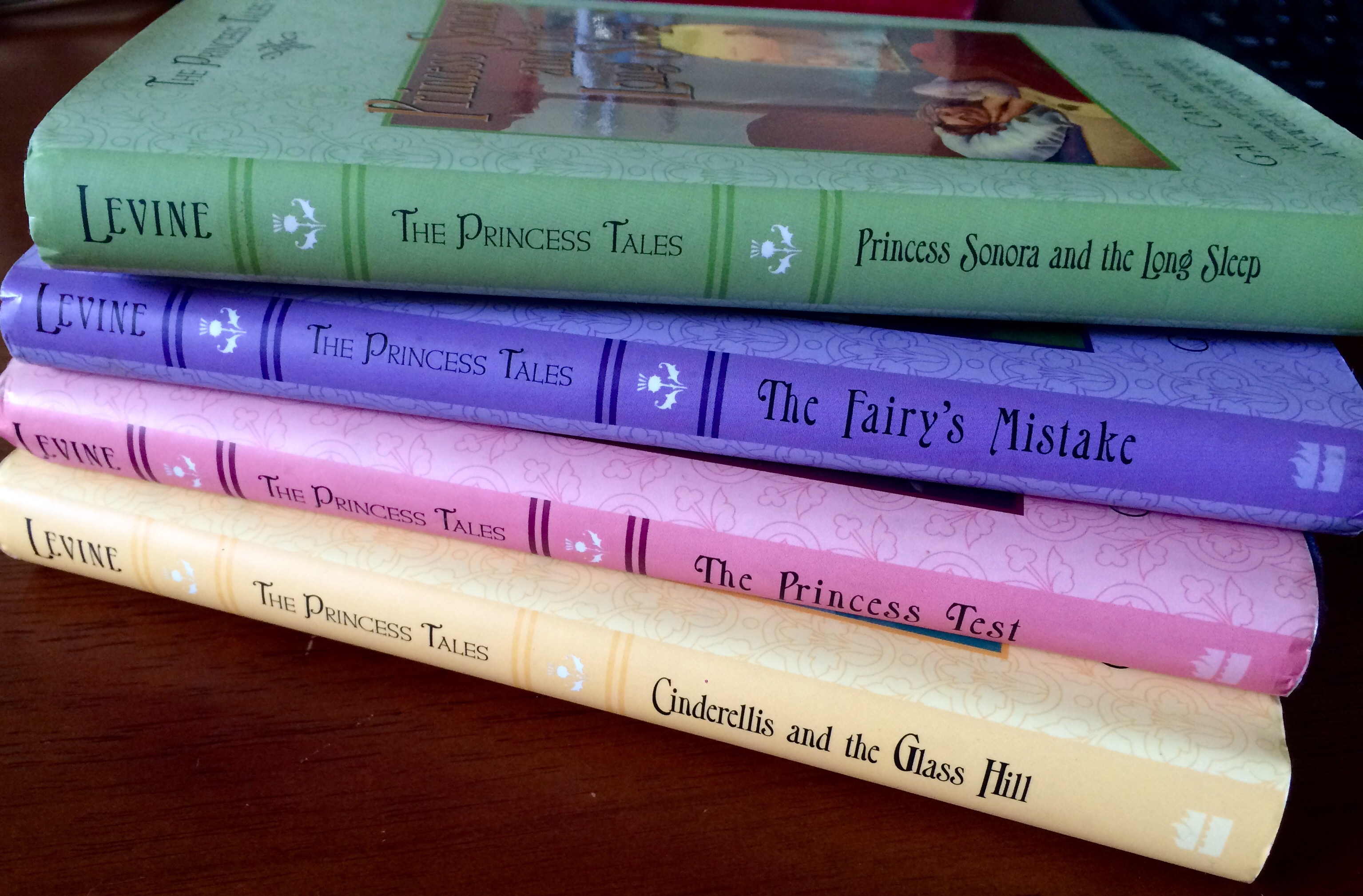 They're each a gem though. Cinderellis is a combination of Cinderella and the Glass Hill where Cinderellis is an inventor who makes powders and treats to try and fit in with his unloving older brothers. In The Fairy's Mistake, a retelling of Toads and Diamonds, the sister who speaks and creates toads, snakes, and wasps uses her new power to scare the townsfolk into doing what she whatever wants and  and getting whatever she wants. The sister who speaks and diamonds appear ends up being taken advantage of and being miserable. In the end, they help each other out. Then you have, The Princess Test, a version of the Princess and the Pea. Although in this version feeling a pea under a hundred mattresses is the last test. The prospective princesses, there are tons to start, also need to wade through a myriad of other ridiculous tests like finding a fleck of tuna in the frosting of a cake. I really enjoy the others but Sonora is my favorite. It must be because Sonora loves to read so much.
---
I need more!
It turns out there are two more I haven't read, didn't even know existed! So explore: For Biddle's Sake and The Fairy's Return. Two prospective favorites! There are a total of six Princess Tales. Plus Gail Carson Levine's other books, including Ella Enchanted, Fairest, and The Two Princesses of Bamarre. See the full list at https://www.gailcarsonlevine.com.
---
Add to my library:
UK Amazon:Princess Sonora and the Long Sleep
US Amazon: Princess Sonora and the Long Sleep (Princess Tales)
Save
Save