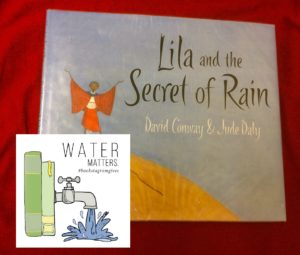 Title: Lila and the Secret of Rain
Author: David Conway
Illustrator: Jude Daly
Age Group: 3-8
Synopsis: Lila's village is in terrible trouble without the rain and she takes it upon herself to save them.
---
The Low Down:
My friend Katie, at afriendlyaffair, recently posted about funding water in Africa. Clean water is such an easy and fundamentally necessary thing that is still unavailable in much of the world. In places that rarely see water, rain is like gold from the sky. Lila brings that message home in this beautifully illustrated tale that centers on not only on life but selflessness as well.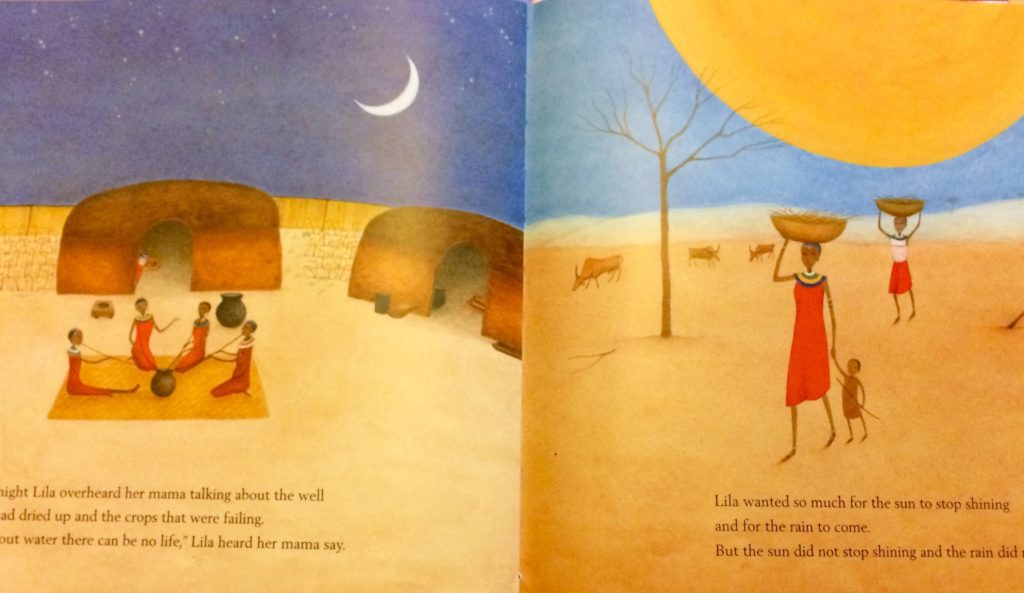 Lila's entire village is struck with a terrible future should the rain not come and yet it is to Lila that her grandfather imparts the story of how the rain may be persuaded to come. Lila doesn't hesitate but sets out the next day. When she reaches the highest peak she tells the sky the saddest things she can think of. However, it isn't until Lila tells the sky of the future of her village if no rain comes that the sky begins to darken and the rain pours down.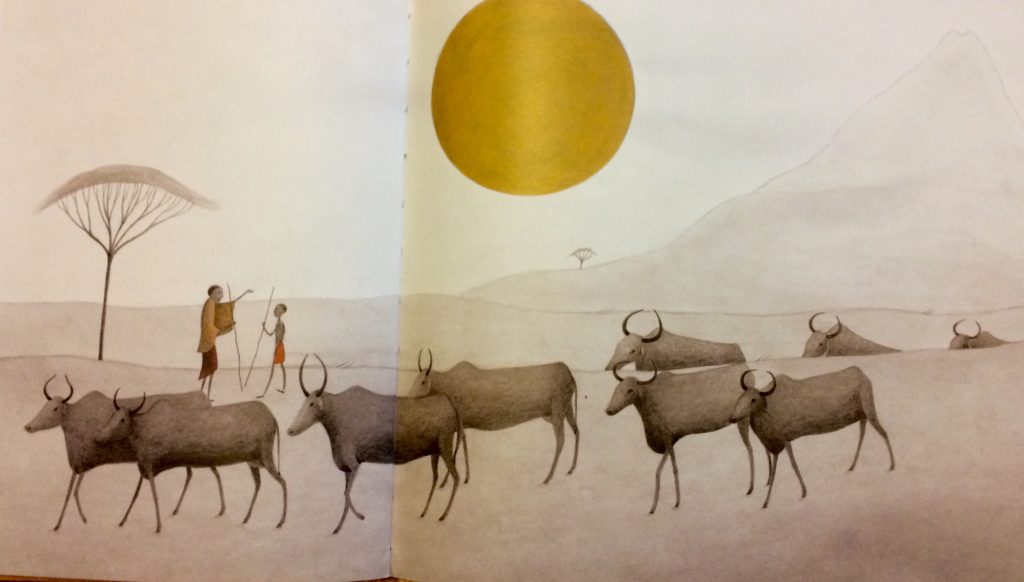 Jude Daly brings this tale to life with her beautiful illustrations. Lila's village is so bleakly colored with tans, oranges, and browns that it is not difficult to understand the desperation that drives her to her actions. The blue sky is easily seen as a curse on each page until it darkens into a grey. Normally the dark, almost black colors would spell doom but Daly presents them so beautifully that they seem to imbue the story with happiness it's been missing until this point. Daly also employs a clever twist of presenting the pictures in a grey scale when the story veers to the past. This easily allows readers to follow along and assists little ones in making this connection. Finally, it is the grace that each of the characters are drawn with that creates such a beautiful composition throughout the tale. It is just as easy to imagine Lila gliding across a ballet stage as it is to see her running across the bleak plains. This is such an important piece of the story because it brings the characters into our own world.
It's easy to think that problems that face others are far away and don't effect us. But it is stories like this that remind us that we are all connected. And whether we are called by our faith or even just our humanity we have a duty to help each other. The secret of Lila's village's future that drove the sky to cry is unfortunately not fiction but instead the truth that many people live with worldwide. So if you have five minutes and some funds to spare, please check out not only Lila and the Secret of Rain but also: http://my.charitywater.org/donate/bookstagram-gives/bookstagram-gives-water
As Lila's mother says: "Without water there can be no life."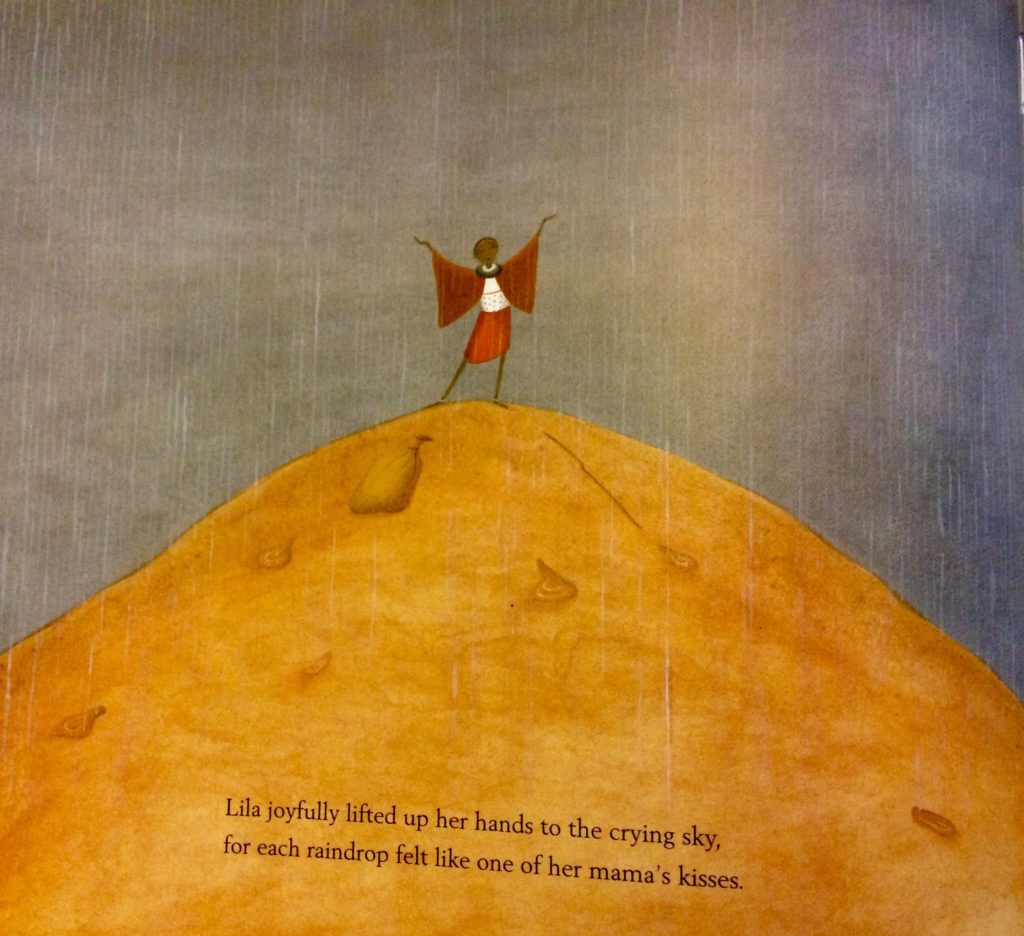 ---
Story Tips:
Include your child in the donation process, it will makes this book all the more real.
---
I need more!
David Conway has some really lovely books out, most notably: The Great Fairytale Disaster. For more info I'd use Google or Amazon.
Jude Daly also has a great number of books under her belt. Her newest one, out in 2017, is: Six Blind Mice and an Elephant. For more information use Amazon or Google.
---
Add to my library:
Lila and the Secret of Rain
Save