Author/Illustrator: Brigitta Sif
Age Group: 2-5
Synopsis: A little panda takes the reader on a day-to-day adventure with him, showcasing his imagination.
---
The Low Down:
Bug still uses the word pretend and then glances up at me to make sure he's using it correctly. I'm trying not to put any pressure on him but I have high hopes for his pretend games. Already we sword fight with wrapping paper tubes and use monster feet to chase each other down. He's started taking pretend bites of food and making his stuffed animals speak to him, each other, and (if I'm lucky) me. My childhood was immersed in pretend. I spent hours looking for aliens in the backyard, bringing an end to tea parties with my fellow slime-i-nators (don't ask. It's a long and complicated back story), and fishing off the deck. While my peers quickly outgrew their pretend games, I held on with both hands until I was close enough to make the leap into fiction. Now with Bug I'm beginning to reenter that world without being thought odd. Any chance I get, I'm carefully encouraging. Where My Feet Go was a perfect way to continue this encouragement. Brigitta Sif has delightfully captured the simple pleasure in a day spent imagining. Which, as all the best imaginers out there know, is a day spent well.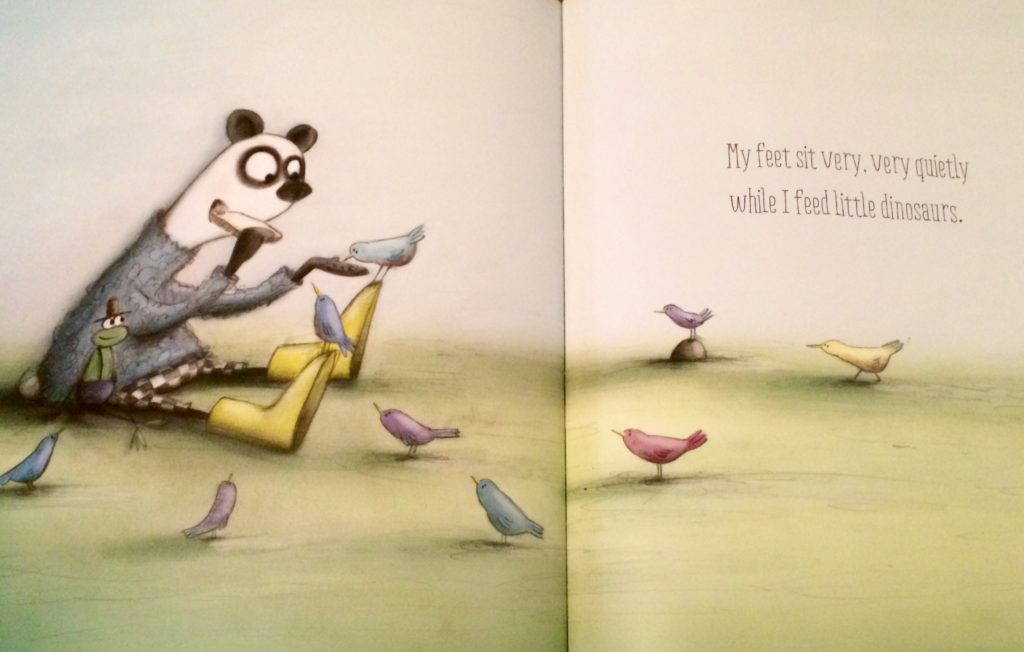 The main character, a little panda, begins by introducing his feet. As they all suit up he tells the reader that how he goes where he is going will not be how others get there. I love this guy already and he doesn't disappointment. He and his feet traipse through the jungle, find the sea, bridges, and mountains. There's dinosaurs, adventure and tickling clouds. And where will the little panda's feet go tomorrow? Well, it's really anyone's guess but surely somewhere fabulous.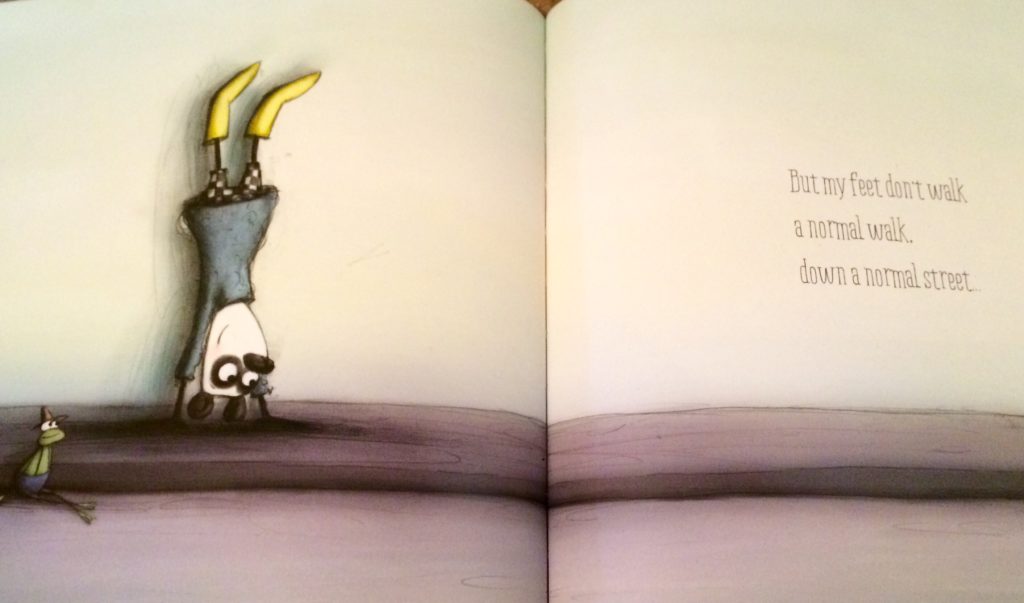 Sif's characters are sweet and idealistic. They capture the exuberance and innocence of youth with big round eyes and sweet expressions. She doesn't draw what the character imagines but the reality allowing the reader to create the imaginary image themselves. The soft, muted colors and small quirky details just endear the book to the reader even more. There's enough in each illustration to keep it interesting but not too much, allowing young ones to be able to focus and follow the story with ease.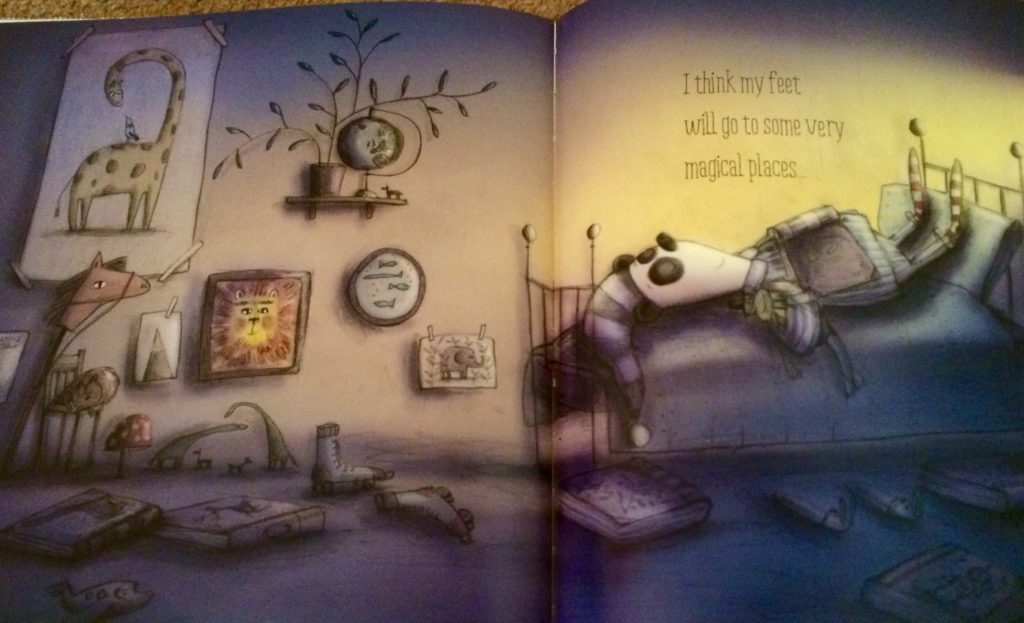 Sif essentially captures my childhood in her story and delivers it as a treasured memory available for a reintroduction. It's nostalgic, sweet, and fabulous. During our first reading, Bug kept glancing at me, confused. "He's pretending," I explained pointing to the birds. "Are those dinosaurs? No, he's pretending they are and now it's lots more fun!" For awhile, I received a cautionary smile after this explanation. Now, when we go through the pages Bug points and says: "He's pretending." Then he turns and gives me a smile, like he's in on the secret. I hope so. I hope he can be in on the secret wonder that is pretending for as long as he can be.
---
Story Tips:
We happened to have yellow wellies which fit in perfectly with the story. If you don't have wellies, talk about what shoes you would put on instead. Allowing kids to personalize the tale makes it just that, personal.
---
I need more!
Brigitta Sif is AMAZING. I have her book Oliver all lined up for review later on this coming month. I haven't read her book Frances Dean but if it's anything like her other stories it'll be great. She also does illustrations. Check out her website at: http://www.birgittasif.com
---
Add to my library:
Where My Feet Go

Save
Save
Save
Save
Save
Save
Save