Author: Stephen Krensky
Illustrator: Amélie Graux
Age Group: 2-5
Synopsis: Having a new baby can bring all sorts of changes to the family but becoming a big brother can also be pretty amazing.
---
The Low Down:
I know twelve people right now that just had a baby or are due to give birth in the next couple months. It's a bit crazy but life comes in waves and I'm enjoying the number of babies that there are to pass around and ooh and ahh over. Most of these ladies I know, are already moms so this is their second and there's been lots of talk about how to prep the current young ones about their new siblings. As always, I turn to books. This story from Stephen Krensky (oh whom I am a fan) is only made greater by the illustrations done by Amélie Graux. The story tackles the idea of have a new sibling but stays ever so sweet.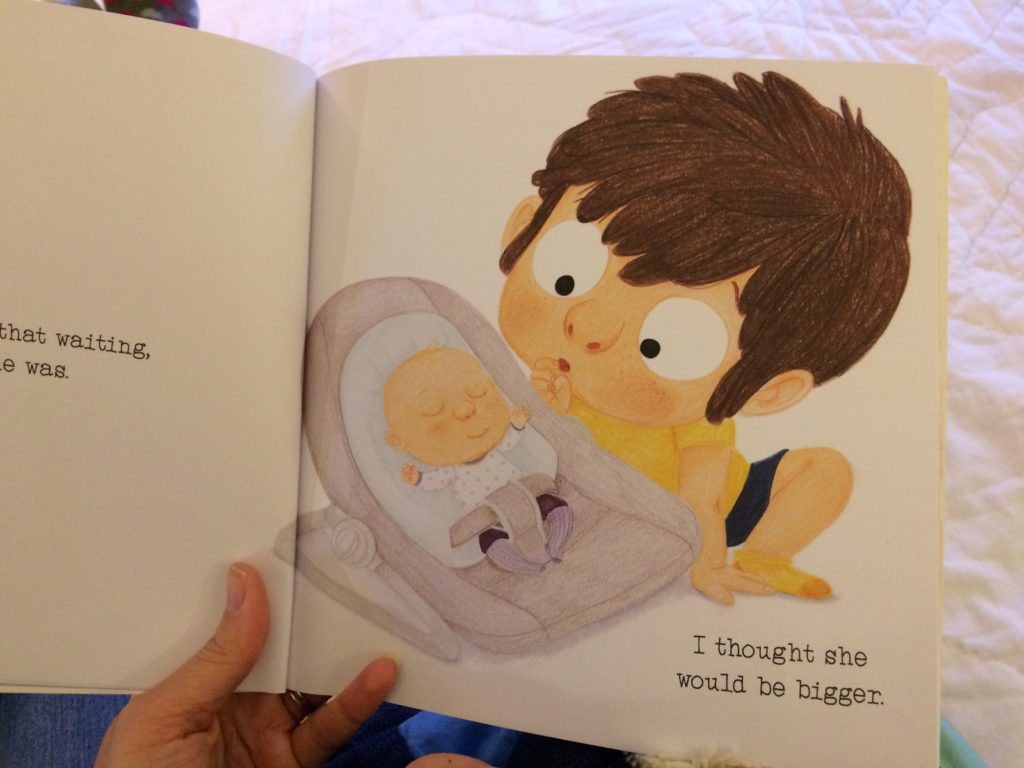 As readers, we follow the older brother as he discuss the changes in his life now that he has a new sister. His observations are truly made with a child's perspective stating things like: "It wasn't my idea." and "After all that waiting, there she was. I thought she would be bigger." Krensky addresses the issue of attention as the older brother does everything the baby does but with no attention given. But Krensky quickly passes this and moves on to other differences and similarities that are given the brunt of attention in the book. I liked that positive approach and how constant the writing style stayed. The older brother notes that unfortunately the baby can't eat delicious things like pizza and ice cream or how she'll need a good teacher to become an expert splasher in the bath. A number of other things are considered important but the ending is the best. For as the siblings lie back on the bed, in the same pose, and the brother thinks: "I have big plans for us!"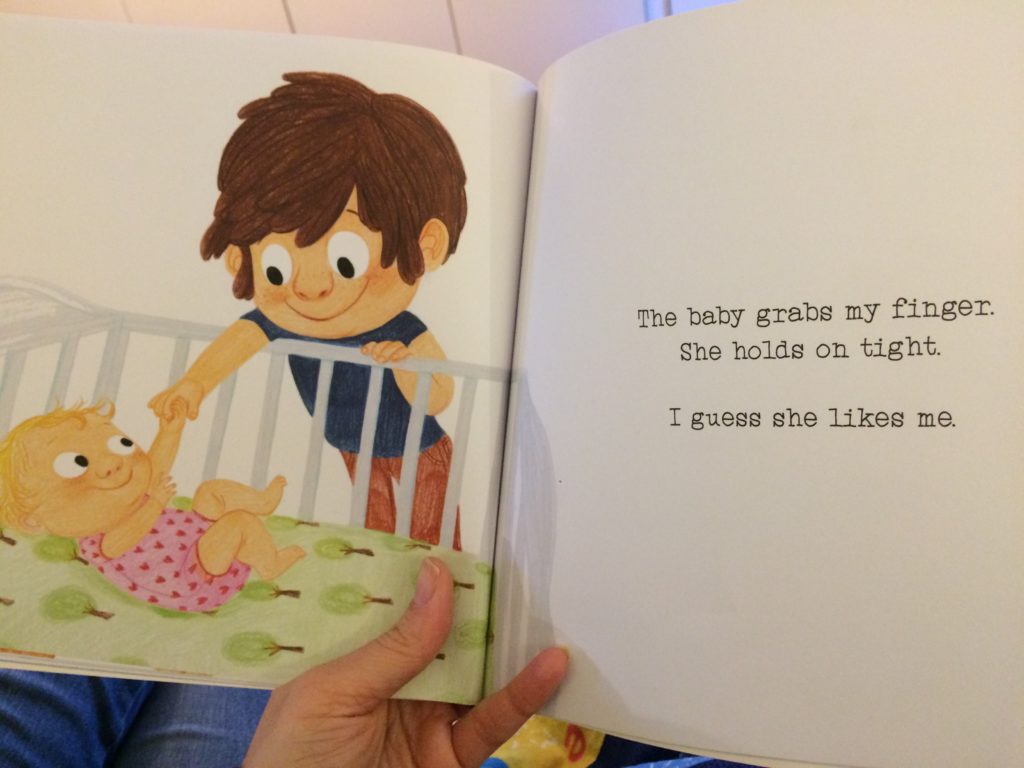 Graux does an absolutely fabulous job of creating adorable illustrations throughout the book and accurately capturing the emotions that tend to rocket about after a baby's arrival. I loved how the dad made such an appearance in the book. Dads do change diapers and take feedings when they can but sometimes get little credit for it. For the brother's character Graux does an amazing job of taking him from apprehensive to understanding and finally confident about this new arrival. It's a common arch of feelings that tends to circle in on itself again and again but We Just Had a Baby does a great job of addressing the issues that new siblings can create and ending on a positive.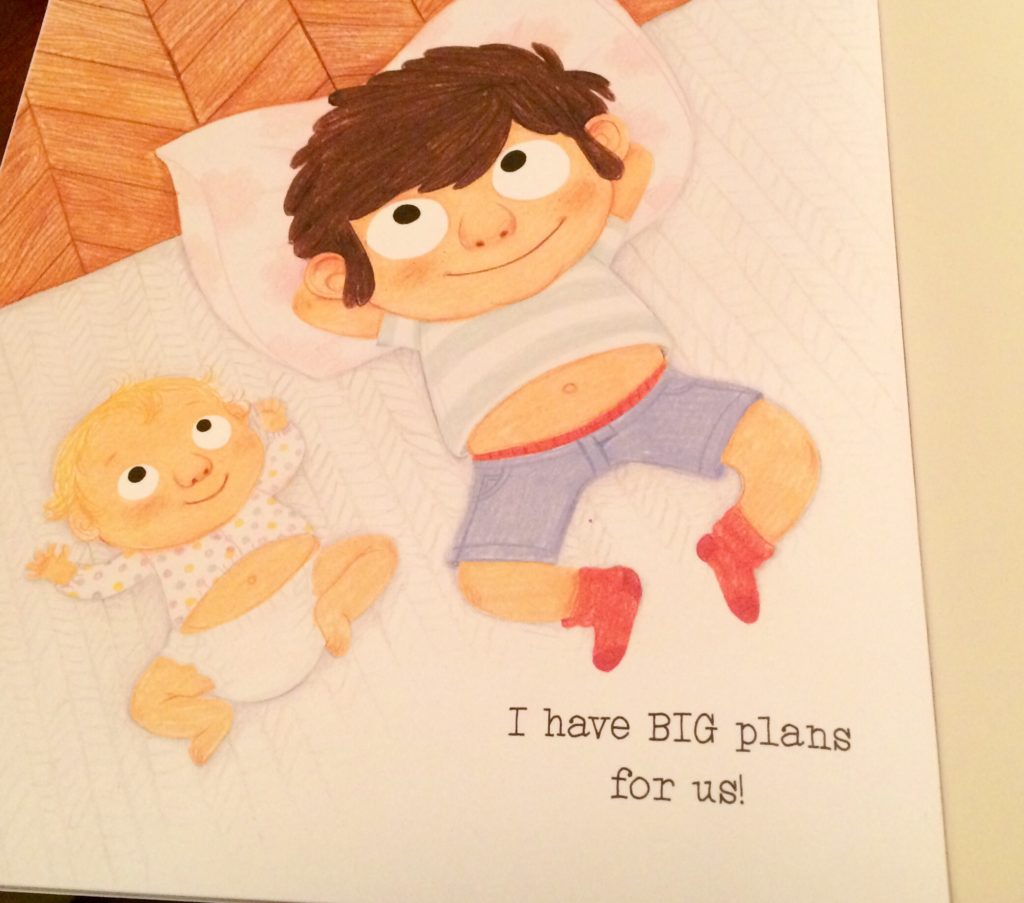 ---
Story Tips:
Bug is still a bit confused by babies and often refers to them all as Baby Jesus but this was a great introductory read to discuss the differences between babies and big boys. When we have a second child I'll definitely be revisiting this title.
---
I need more!
Stephen Krensky is the author of one of our favorite Christmas stories: How Santa Got His Job. I've not read anything else he's written but his I Can Do It Myself, I Know A Lot, I Am So Brave, and Now I Am Big books look like they'd be just perfect for toddlers. Check out his websites at: http://stephenkrensky.com
Amélie Graux has a great many titles out that look fabulous though most of them are only available in their original language. They look cute enough that I might be tempted to revisit French, just to read them. If you are in possession of more French knowledge than I (not too difficult) then definitely check out her website for more info: http://grasduchou.ultra-book.com/accueil
---
Add to my library:
We Just Had A Baby

Save
Save
Save