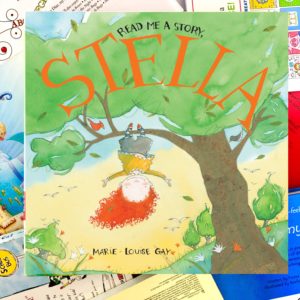 Title: Read Me a Story, Stella
Author/Illustrator: Marie-Louise Gay
Age Group: 2-6
Synopsis: Stella and Sam spend a lovely day exploring, reading, and enjoying being siblings.
---
The Low Down:
I'd like to think that I was as good of an older sister as Stella is in this sweet story. I have great memories of spending time with my younger sisters but often the idyllic times give way to memories of fights, disagreements, and mischief. We all get along very well now though, so I suppose that's what counts. Often when we are all together bouts of conversation are interlaced with bouts of companionable reading. And really sharing small bits of ourselves and our shared love is what Marie-Louise Gay's story seems to exemplify.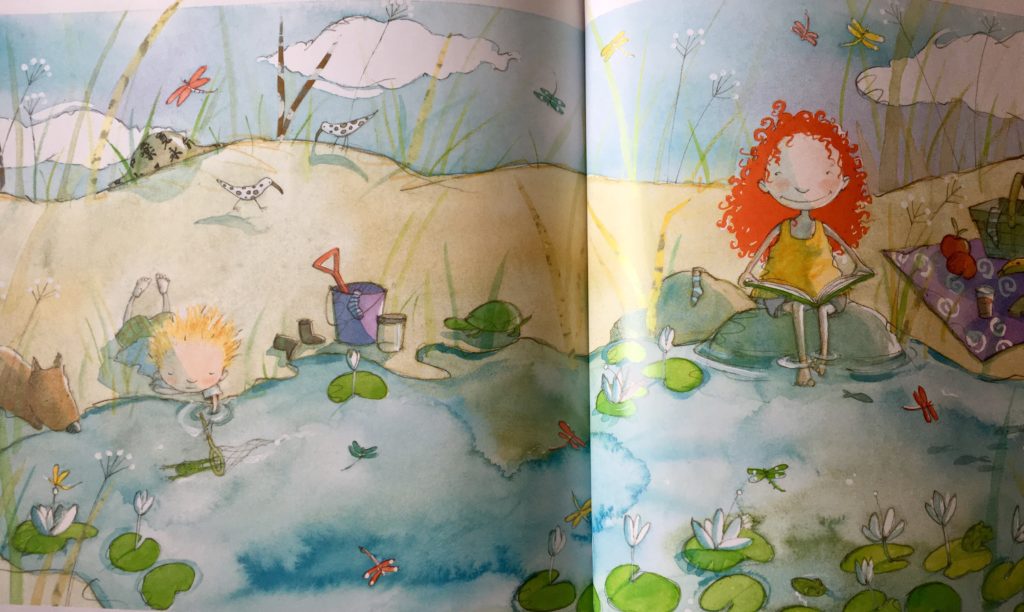 The book follows Stella and Sam through their various activities. They build a doghouse, picnic by the pond, garden, and spend some time cloud watching. Throughout all these activities Stella constantly has a book never far out of reach. However, she never lets her reading override her time interacting with Sam. Nor does she force him to read with her. She provides silly jokes from the stories, some verses of poetry, or interesting facts but doesn't actually ever read Sam a story. In the end, when he finally asks she makes up a story just for him.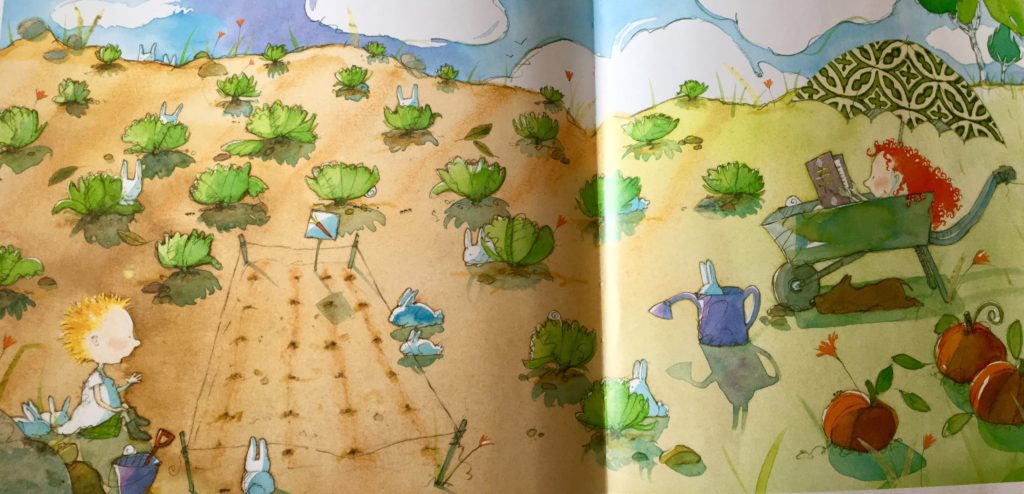 Gay's watercolor illustrations are whimsically creative, creating idyllic settings that stir a nostalgic longing. I find myself looking at the pages longingly, somehow hoping to slip into the warm summer days filled with small adventures and leisurely exploration that seem to fill every page. The entire story allows the reader experience a tantalizing glimpse into the harmonious relationship that Stella and Sam have. It's a pleasant read and one that leaves me feeling upbeat and happy. Once again, I can't get enough of how Stella models her wild reading traits without forcing them on Sam. I try and do this with Bug. Littles are so susceptible to the examples that we provide.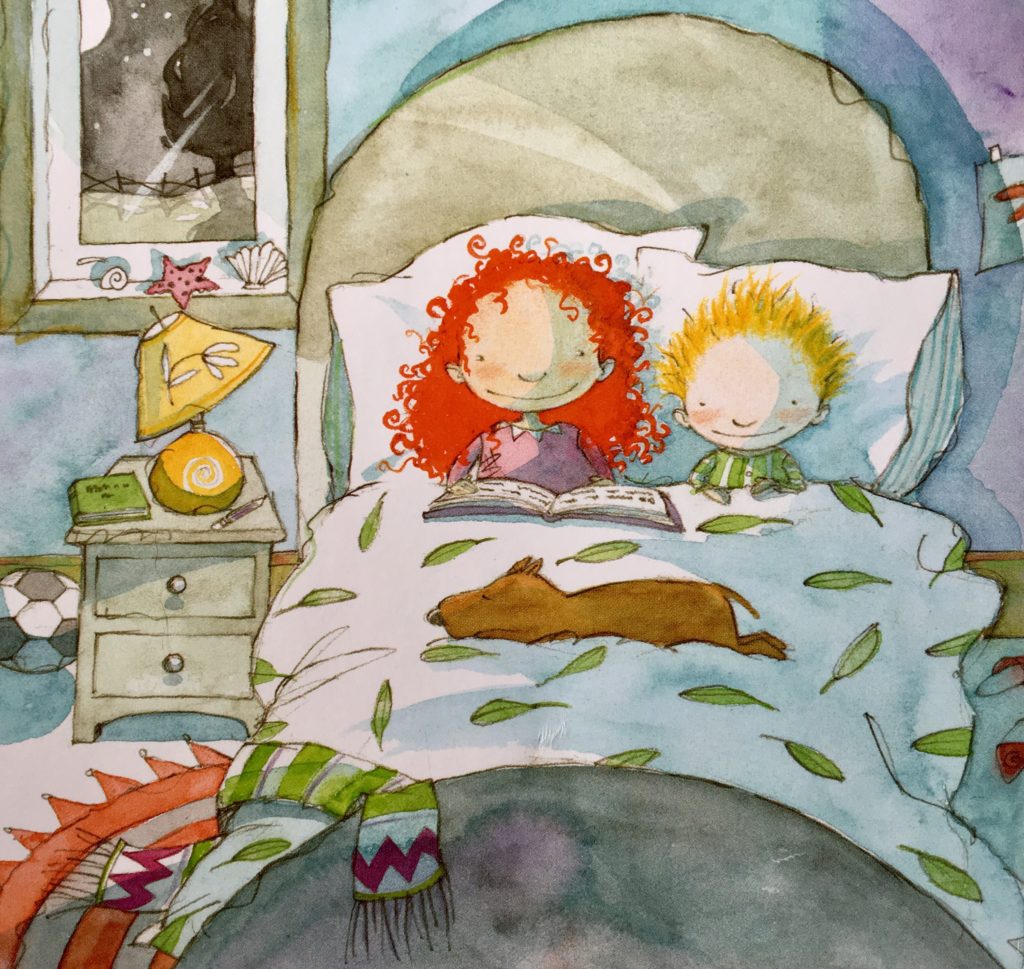 ---
Story Tips:
Stella brings books with her everywhere. We always have a book hid away in a bag, so that if we're anywhere and need a read it's never far.
---
I need more!
Marie-Louise Gay has a whole series featuring this ridiculously sweet sibling duo. Check them out here: http://marielouisegay.com/stella-sam/
---
Add to my library:
Read Me a Story, Stella (Stella and Sam)
Save
Save