Author/Illustrator: Gemma O'Neill
Age Group: 1-5
Synopsis: Geoffrey feels too tall and clumsy to make friends but he'll find that everyone can find a friend.
---
The Low Down:
We love Gemma O'Neill's style. Her amazing combination of mediums give her illustrations a different dimension, that seems to jump off the page. While we already have and love Monty's Magnificent Mane, we were so pleased to find Oh Dear, Geoffrey! during our most recent library trip. Geoffrey, the giraffe, is sweet and endearing and these pictures are full of of moments that make the reader stop and gasp in awe.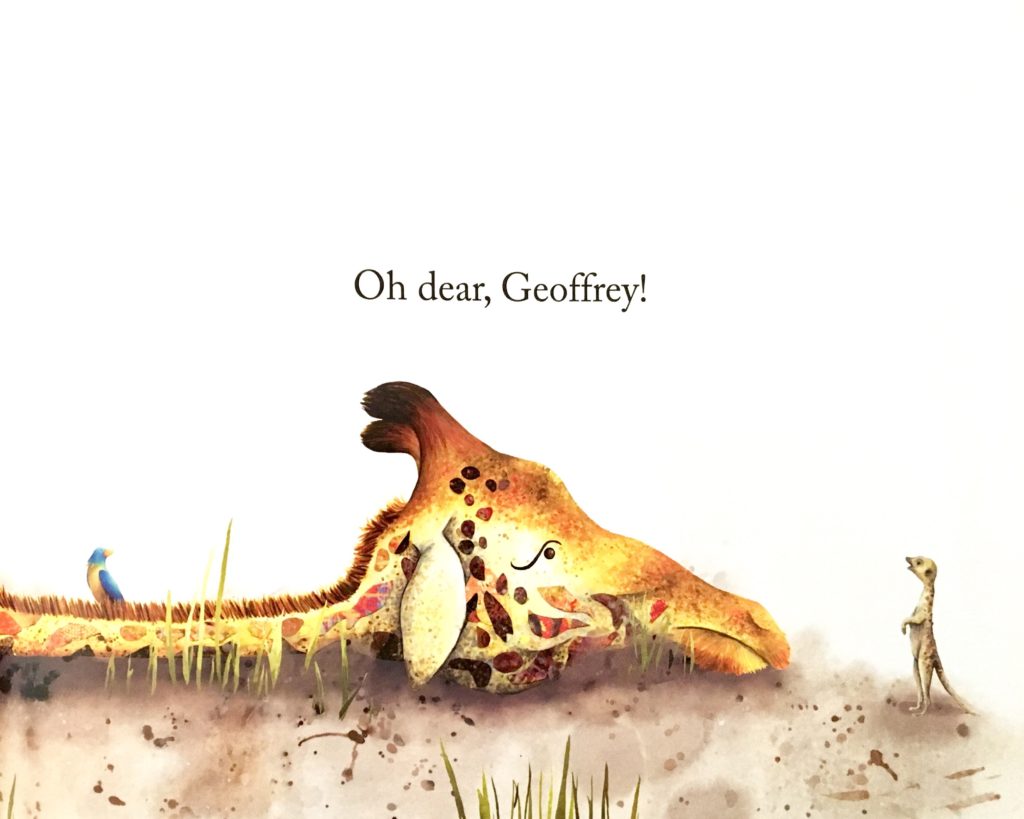 The story begins by introducing Geoffrey or at least part of him. It take four pages to introduce all of him and explain his conundrum that deals with being bumbly, tumbly and just very clumsy. Most animals are too short and Geoffrey finds himself tripping over his own feet to make friends with them. Literally. But it isn't working and just leaves everyone (especially Geoffrey) bumped and bruised. Just as he's about to give up, he finds little monkeys that like to climb high trees and birds that feel ignored in the upper most branches. Geoffrey finds that what he was looking for all along was right where he was meant to be.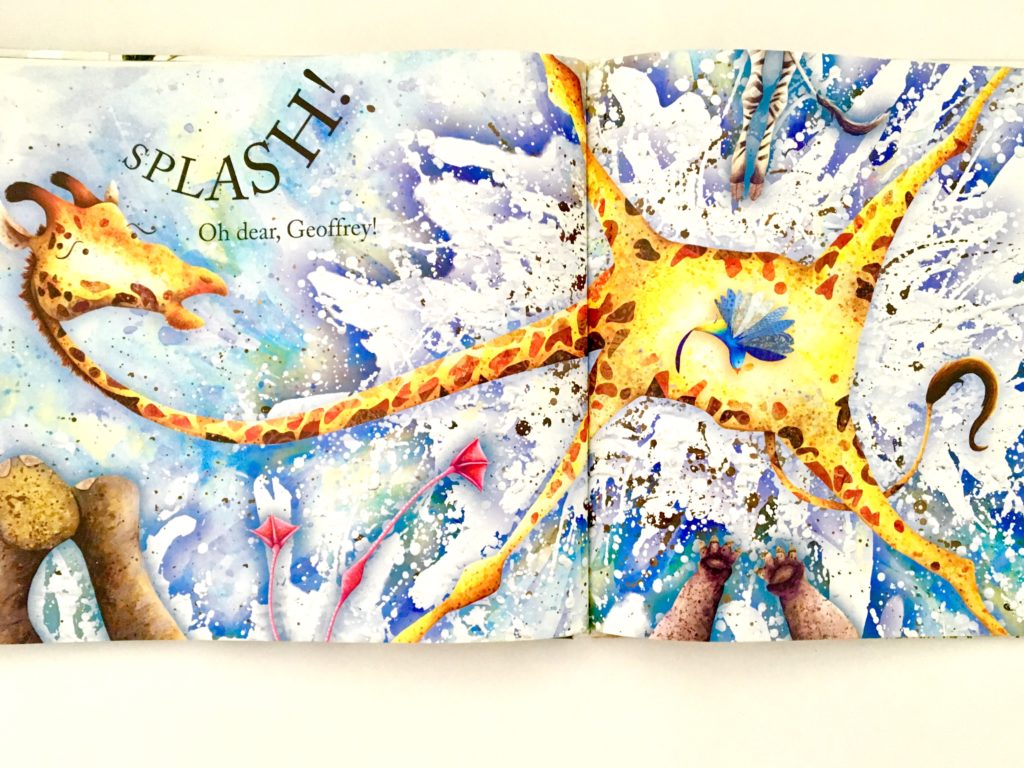 O'Neill brings this all flying off the pages with her unique illustration style. It looks like water color that's embellished with bits of cut paper and colored pencil. All together it's something that really shines. The pages layouts aren't always traditional either, with O'Neill playing with ways to display Geoffrey's size and conundrums. The last page of the story, as the birds remind Geoffrey that he can see things beyond the other animals' imagining is absolutely breath taking. Bug and I both gasped as we turned the page and Bug wanted to sing the beautiful stars a song. Beautiful is an understatement. I'm not sure how the effect was achieved but it looks like O'Neill reached up and scattered stars about the page. Absolutely, phenomenal.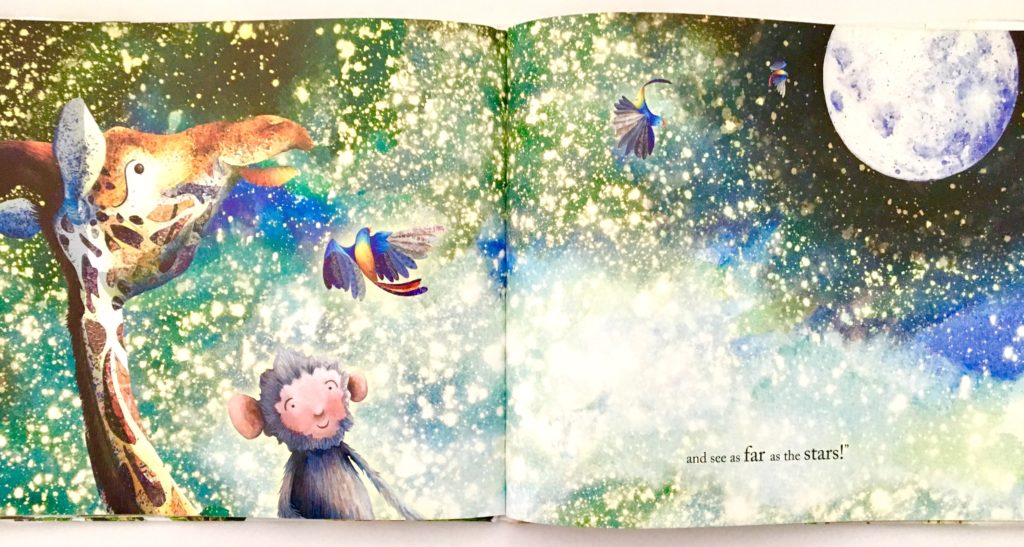 ---
Story Tips:
Keep an eye on Geoffrey's bird friend. He follows along in almost every page.
This story is great to remind kids that everyone can feel left out but that we can be the ones to include them.
---
I need more!
Monty's Magnificent Mane is another fabulous tale by Gemma O'Neill. I haven't been able to find anything else about upcoming books but if I hear anything I'll update the page.
---
Add to my library:
Oh Dear, Geoffrey!
Save
Save
Save