Author/Illustrator: Brian Won
Age Group: 1-4
Synopsis: Grumpy days are turned upside down by great friendship and fun surprises.
---
The Low Down:
We're hat enthusiasts. Bug most often wears a hat when we leave the house (rain, shine, or something in between) and I'd say I indulge at least once a week (although mine aren't nearly as cool). I'm sure that's what initially drew us to Hooray for Hats but that's not really why we stayed with it. Now, we've checked this book out of the library so often that my mother was shocked to find out we didn't actually own it. A random discovery off the shelf has become a real favorite of ours with its upbeat and silly attitude coupled with bright and expressive illustrations.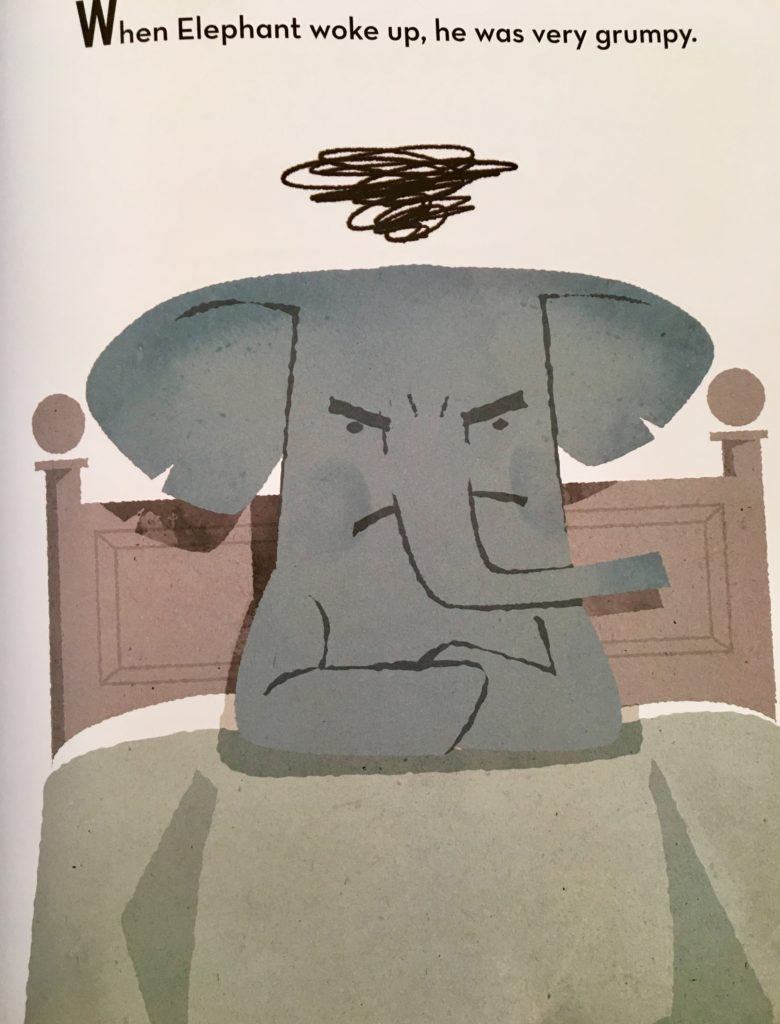 Won begins the story by introducing us to Elephant. Elephant is having a I'm so grumpy I don't even want to get out of bed kind of day. However that all changes when he find a surprise box outside his door filled with hats. He goes to share his good fortune with Zebra but finds Zebra in the same sort of grumpy mood. Elephant decides to cheer Zebra up with one of his hats and they make their way to their friend Turtle's house. I'm sure you can guess what happens next. Both Turtle and Owl play along but Lion puts an end to the pattern by stating that while his friend Giraffe is unhappy he can't be happy himself. The friends decide to turn Giraffe's day around by giving him all their hats in a surprise box. It does the trick and the book ends by acknowledging that not only hats but friends can make the true difference in a grumpy sort of day.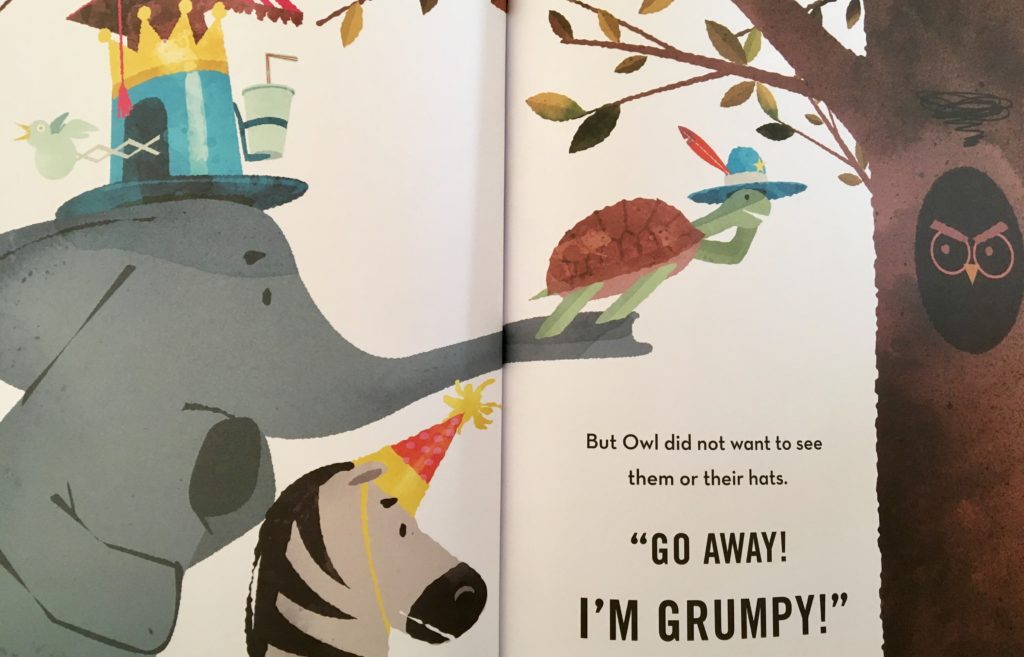 The story itself is beyond cute and the moral just the right pace and size for little readers but Won adds an additional flair to the illustrations that really bring it all together. The pictures feature on a predominately white background that really allows the characters and, of course, hats to pop off the page. The colors too jump out and engage the reader with their clear vibrancy. Won also expertly uses the popular technique of rotating the picture to add an additional level of enjoyment and surprise for the young readers. The illustrations are thoughtful and perfectly executed leaving young readers with a clear impression of the emotions expressed by the characters and the effects of the characters actions upon those around them.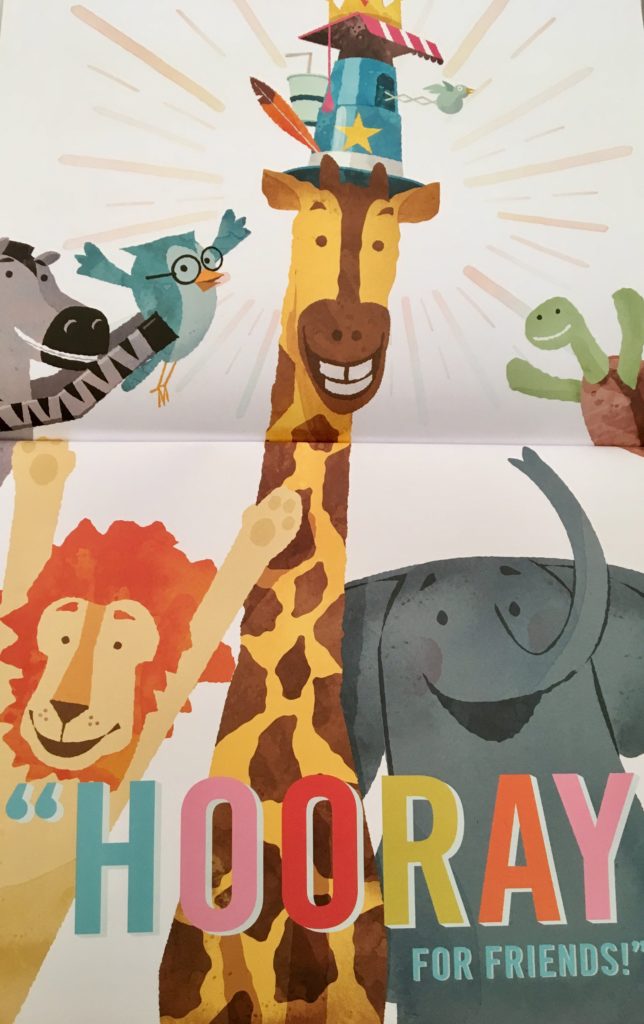 The entire reading experience leaves readers smiling from ear to ear from a fabulous story that allows children to explore solutions for grumpy feelings to colorful and strong illustrations that continue the message while adding a bit of flair.
---
Story Tips:
Have a hat parade afterwords.
---
I need more!
Brian Won has a sequel of sorts Hooray for Today! that came out in 2014 as well as a few books that he's illustrated. Check out his awesome website: http://www.brianwon.com
---
Add to my library:
Hooray for Hat! (Board Book)
Save
Save
Save
Save