Author/Illustrator: Daniel Miyares
Age Group: 1-5
Synopsis: A boy plays through the rain with his paper boat only to lose it down a storm drain but his father is able to turn that frown upside down.
---
The Low Down:
Perfect for a rainy day or even a sunny day at the park, we loved Float. Daniel Miyares absolutely dominates in this wordless picture book that communicates so clearly through each illustration. The pages had Bug and I both cheering, reaching out to comfort, and gasping, all while delivering a finely spun message about recovering from disappointment.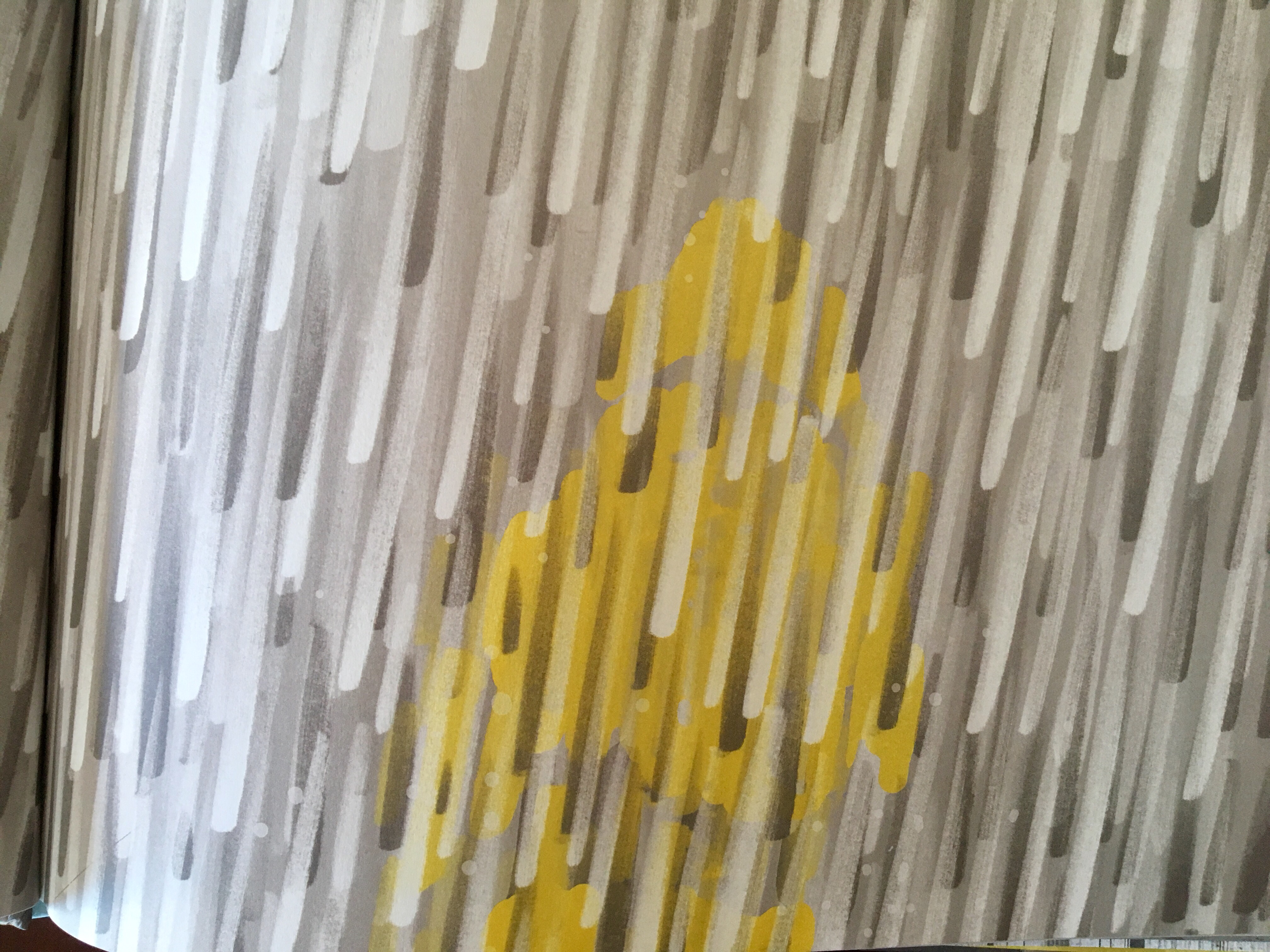 The story begins with rain. As with any rainy day, creativity becomes paramount and the young boy who ventures forth, does so with a paper boat. His joy is apparent. Even though it's pouring he's delightfully sailing his boat across puddles and down ditches. This all gets out of hand when a storm drain sucks his boat in and spits out the ruined paper in the sewer stream. The boy, understandably heartbroken, takes the sodden paper home. He's consoled with hot chocolate and the suggestion of a new paper creation. He greets the sunny afternoon with a joyful smile and a paper airplane.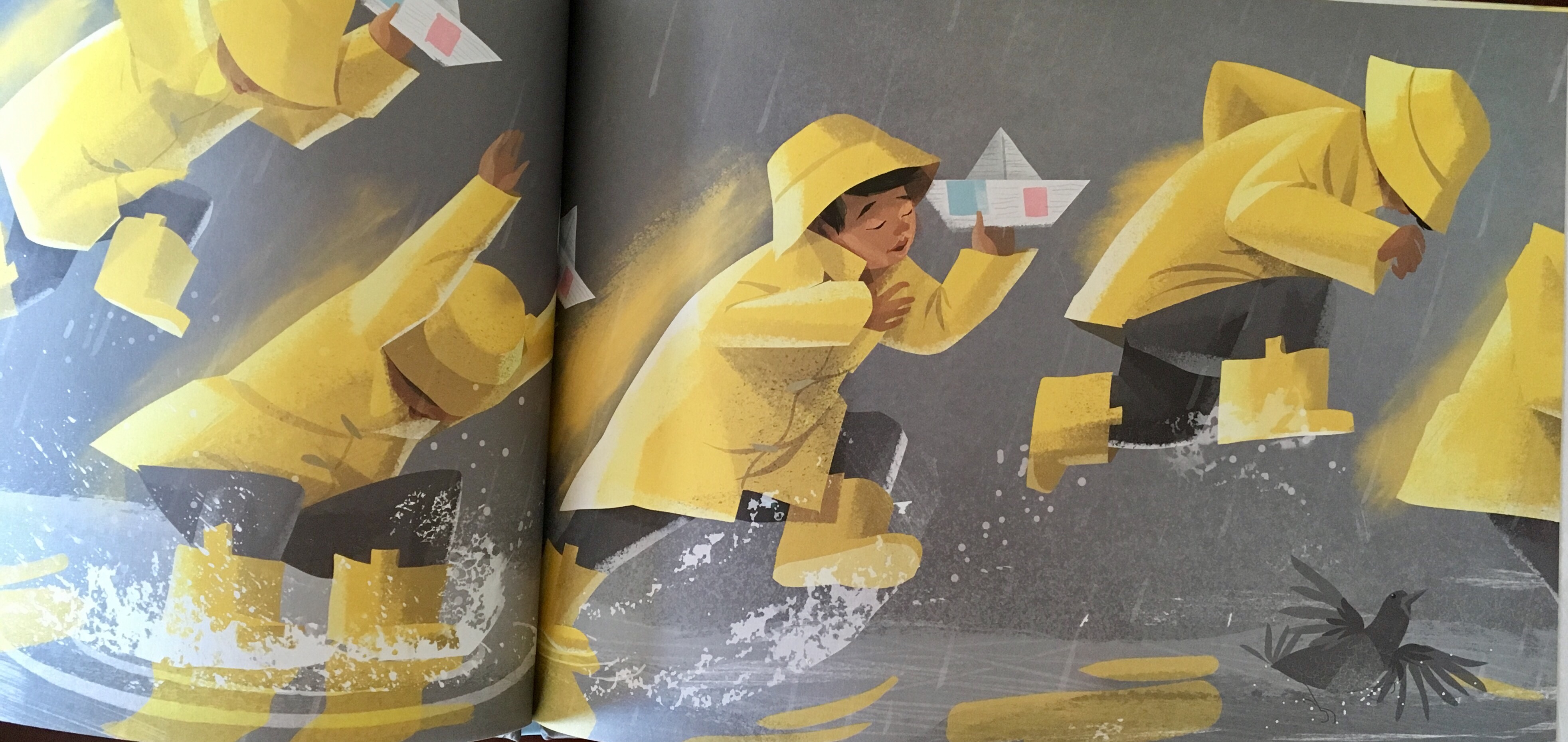 Wordless stories can be so impressive in what they are able to imply. Mirayes seems to effortlessly convey the characters emotions and experiences with only a few pictures. One character, the father, never even shows his face. However the readers are able to almost feel his love and care for the boy. This strength is shown throughout the book. The illustrations vary from dramatic to sweet and somehow still stay varied through pages and pages of rain. The young boy is a beacon through all of this in his bright yellow wellies and slicker. Perfectly identifiable for little ones who are reading this story. The whole color scheme with its grays, whites, and blacks thrown in with a shock of yellow is really beautiful and gives the entire book a feeling of every day elegance.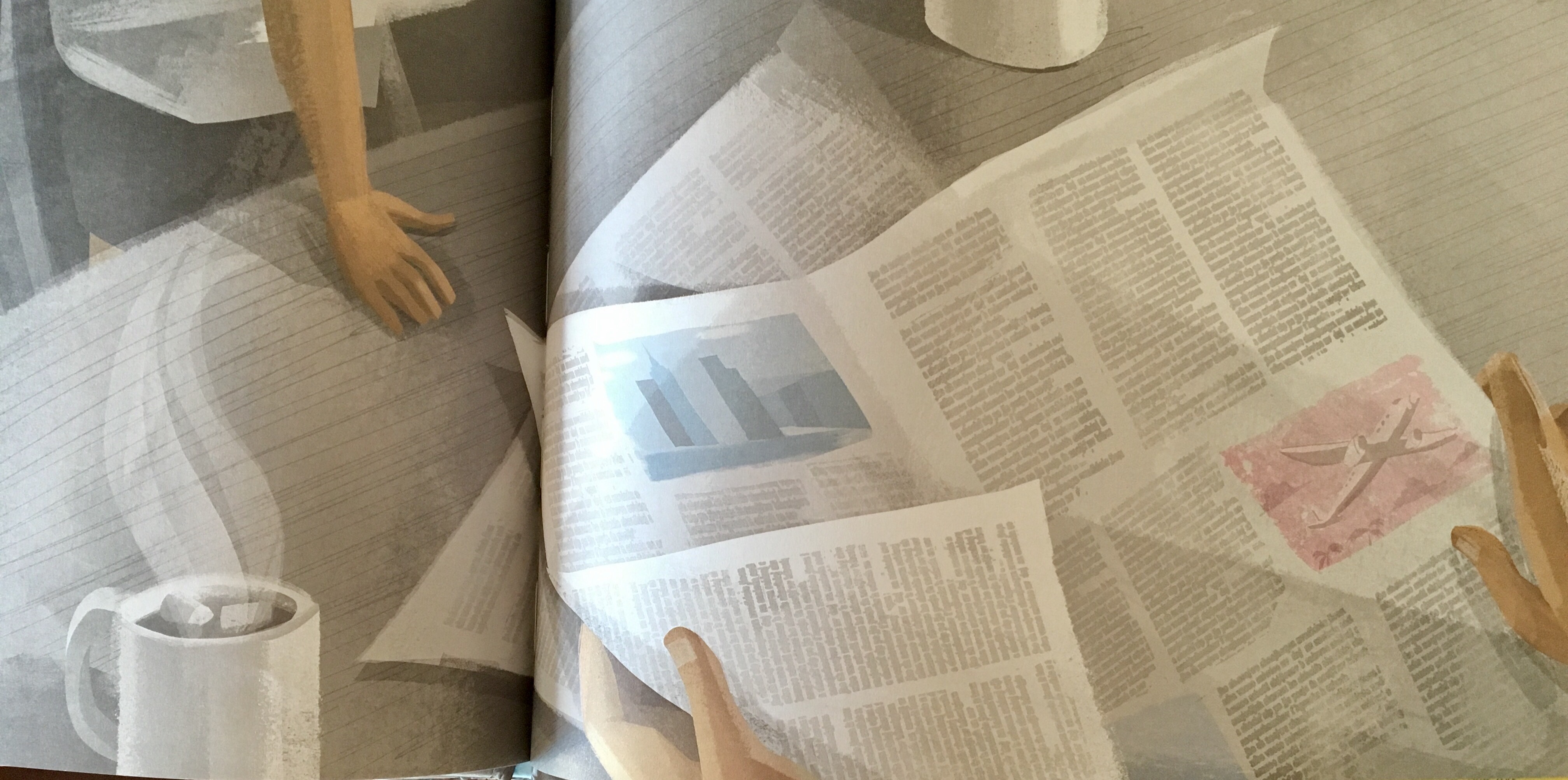 ---
Story Tips:
Make your own paper boats and airplanes. Don't know how? There's instructions in the endpapers.
---
I need more!
Daniel Miyares has a some really fabulous looking titles that he's either authored of illustrated. We'll definitely be looking to check out: Pardon Me! or Bring Me a Rock in the near future. For more information on Daniel Miyares and his work check out: http://www.danielmiyares.com/books-02/
---
Add to my library:
Save
Save