Author/Illustrator: Katie Cleminson
Age Group: 1-4
Synopsis: Eva falls down a box and becomes a master magician. Is there any limit to what she can do or the fun she can have?
---
The Low Down:
I've never been a huge fan of Alice in Wonderland. It always seemed just a bit too weird to me. I'd think I was finally beginning to understand where it was going and then it'd make a 180 and I'd be completely lost again. When I read Box of Tricks, I immediately thought, 'Now there's a Wonderland story I could get behind.' Equal parts adorable and whimsical this black, white, and red story has a new splash of magical color every time you turn the page.
The story follows Eva as she receives a mysterious box for her birthday. Now normally, I would not encourage the opening of unknown presents (something about this screams security issue) but as this is fictional I was on the edge of my seat wondering what it could be. What it is is wonderful. Eva embraces her present full force by jumping into the box and becoming a magician. She pulls rabbits out hats, she throws a fabulous party complete with saxophone playing cheetahs, and she creates a best friend, Monty. When Monty, Eva, the rabbits, and the boogeying animal band are done eating and dancing she snaps her fingers and they all disappear. But of course magicians would be nothing without best friends, so Monty ends up staying. Because what would life be without a giant white bear as a friend?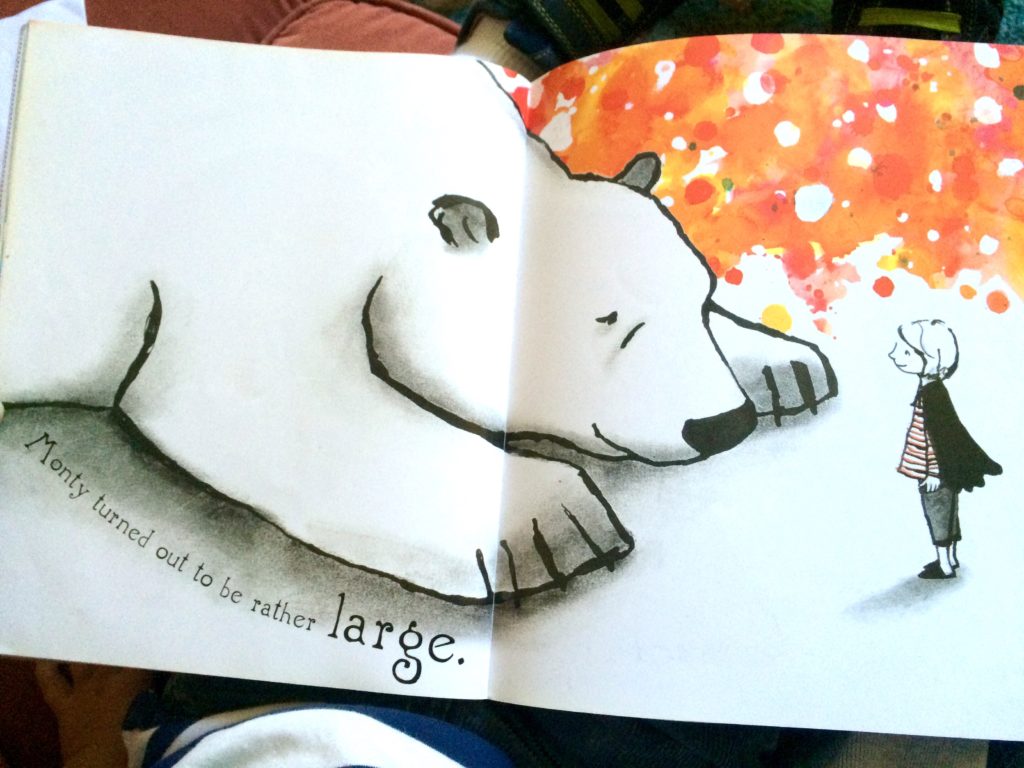 Katie Cleminson's story is only enhanced by her enchanting illustrations from her darling endpapers, that depict rabbits waltzing on a musical score, to her party scenes that look so wonderful I'm hard-pressed not to try climbing in the book myself. The illustrations are done with black, white and red as the main colors used and honestly the red is used so sparingly that I was hesitant to add it to the list. It's when the magic is used that pages come to life. Depicted as brilliant drops of red, blue, orange, and yellow, it seems to dance across the pages and then tidy itself up neatly back into the box. All in all, Box of Tricks is a great magical treat that we look forward to opening up again in the near future.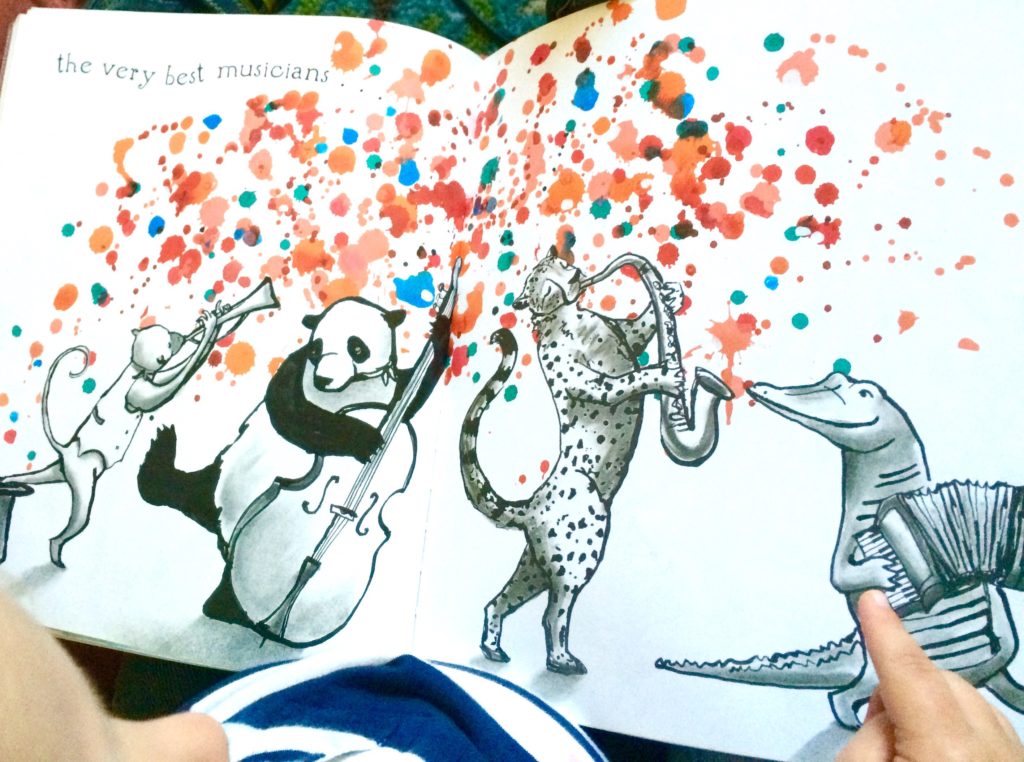 ---
Story Tips:
Those adorable rabbits are up to so much. Keep an eye on them!
Dancing must be made mandatory on the party pages.
Box of Tricks has also been published under the title Magic Box
---
I need more!
Katie Cleminson has four books out besides Box of Tricks: Wake Up, Otto the Book Bear, Cuddle Up, Goodnight, Otto the Book Bear in the Snow. They all look absolutely adorable and we plan to check them out soon. I would avoid using her website as a resource as it's a bit confusing and hasn't been updated in awhile, and go directly to Amazon or Google.
---
Add to my library:
UK Amazon: Box of Tricks
US Amazon: Box of Tricks
Save
Save
Save
Save
Save
Save